Hijack
From Halopedia, the Halo wiki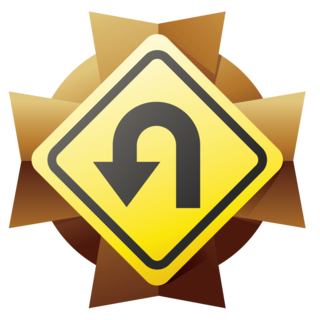 The Hijack (Carjacking in Halo 2, and Hijacker in Halo 3 and ODST) medal is awarded for boarding an occupied vehicle from an opponent. It is available in multiplayer, Firefight, and Spartan Ops. It is also available in campaign in Halo 3: ODST and Halo: Reach.
This medal is represented by a U-turn sign on a bronze cross, except in Halo 4 and Halo: The Master Chief Collection where the cross is grey and turned 45 degrees. In Halo 5: Guardians it is represented by the roadsign only.
After you steal an occupied vehicle, a message appears on your screen. In Halo 2, that message reads: "You boarded an enemy vehicle", while in Halo 3 and every game since, it reads: "You hijacked (player's name)".
Gallery
[
edit
]