halo.bungie.org
From Halopedia, the Halo wiki
URL:

Type of site:

Fan site

Domain host:

Private host

Created by:

Launched:

1999

Status:

Active

 
halo.bungie.org, abbreviated as HBO, is a fansite created in 1999 by Claude Errera (posting under the handle "Louis Wu"), Miguel Chavez and Brian Morden. The website is arguably the most popular and well-known fansite for the Halo franchise.
Background
[
edit
]
The website was created in late May, 1999 as "blam.bungie.org", back when "blam!" was used as a codename for Bungie's Halo project. The website was originally maintained by three staff members. At one point of time, one of the staff dropped out followed by another shortly after Bungie announced their end of partnership with Microsoft in October, 2007.
Though unaffiliated with either Bungie or 343 Industries, the website remains to be one of the most popular and most visited Halo fansites. During the release week of Halo 3, the website received about 600,000 pageviews a day.
Features
[
edit
]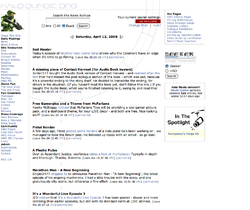 Daily news
[
edit
]
The daily news is located on the website's homepage, providing readers a daily digest of recent news on the Halo franchise, ranging from official content such as the development process of a game, fan-made material and reporting on Halo-related coverage on other websites or mainstream media. Every news entry is archived, going as far as July 20, 1999.
Halo Story Page
[
edit
]
The Halo Story Page is a section dedicated to all aspects of the Halo canon, from backstories, to reference articles, speculation and game transcripts. Submissions are made by community members to HBO's staff. One of the most notable feature of the Halo Story Page is the Halo Story Timeline, a detailed timeline that covers events up to Halo 3.
Other features
[
edit
]
The HBO Forum is an important feature of the website, giving its community members the freedom to interact with one another. The forum is occasionally visited by the staff of Bungie and 343 Industries. Another prominent feature of HBO is its archive on Halo Updates by Matt Soell, Bungie Updates by Frank O'Connor, Bungie's Weekly Updates and 343 Industries' Halo Bulletin.
The website also hosts a number of notable fan projects, such as works done by Stephen Loftus and Halo: A Fistful of Arrows webcomic by Levi "Leviathan" Hoffmeier.
Sources
[
edit
]
External links
[
edit
]