Phoenix (cancelled Bungie project)
From Halopedia, the Halo wiki
This article is about the cancelled Bungie project. For other uses of the term Phoenix, see
its disambiguation page
.
Phoenix

Developer(s):

Engine:

Cancellation date:

 
Fantasy Siege,[1][2] alternatively known by the working codename Phoenix, was a cancelled video game formerly under development at Bungie. It began development in 2000 and was envisioned as a PC successor to the Bungie game Myth: The Fallen Lords, but was cancelled in early 2003. Phoenix was to be a real-time strategy game, and had been described as a siege warfare game, with one player attacking and another defending. It included siege engines such as trebuchets that could destroy enemy fortifications brick-by-brick.[3] It was built on the Blam engine, an in-house game engine developed by Bungie.[4]
Development
[
edit
]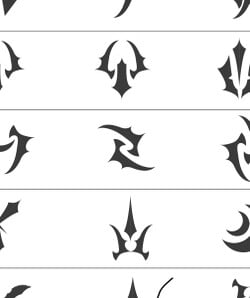 Beginning with its inception in 2000, Phoenix had a troubled development. Bungie hired a number of developers to work on the game, shortly before the company relocated from Chicago to Seattle following its acquisition by Microsoft. Among these developers was Paul Bertone, who stated that after nearly a year of development and despite having good ideas, sufficient technology and a really close team, the game still wasn't "coming together", which he attributed to a lack of leadership. According to Bertone, while they had crystalised ideas and concepts for the game, they were unable to turn these into a bug-free prototype to convince people of the game's viability.[3]
In April or May of 2001, the Phoenix project was put on a temporary hiatus and its team was absorbed into the Halo: Combat Evolved team, to help complete the game in time for its launch later in the year. After Combat Evolved shipped, the Phoenix team quickly returned to work on its original project, with some members returning to work on it as little as a week after Combat Evolved was completed.[3]
Concerns about the viability of Phoenix still remained among Bungie management, however. In early 2002, not long after the decision was made to produce Halo 2, another internal Bungie project, Monster Hunter, was cancelled and its project lead Hardy LeBel was assigned to the Phoenix project by Alex Seropian and Jason Jones. Seropian and Jones informed LeBel that they were unsure if the struggling project was going to work out at all, and so asked him to get the team back on rails, evaluate the state of the project and report back on whether it was worth continuing with.[3]
After working on the project for nearly a year, LeBel and the Phoenix team were able to produce a playable build. LeBel felt that it was not up to scratch and had doubts about whether it could be turned into a full game, so advised that the project be discontinued. Jones heeded LeBel's advice, and the project was cancelled some time in late 2002 or early 2003. However, Jones had promised the Phoenix team that they would get to develop their own game. Thus, rather than disband the team, he joined the team as creative director and project lead, and they began work on another project, Gypsum, in early 2003.[3][6][7]
A number of vector emblems were produced for Phoenix by Christopher Barrett. One such example was later reused in Halo 2 as the "Runes" emblem.[5]
Gallery
[
edit
]
Sources
[
edit
]
^ a b Next Generation Magazine, July 2000 (Issue #v2 #7) - Xbox Gets Halo: "For two years running Bungie has wowed the crowds with the astonishing Halo, and according to Fries, "What is even more impressive is Fantasy Siege - a totally different type of game running on the same engine. The engine is a very important thing to us, and is a huge part of the deal.""
^ a b ShackNews, Bungie's Fantasy Siege (Retrieved on Jun 4, 2023) [archive]
^ GDC Vault, Lessons from the Core Engine Architecture of Destiny (Retrieved on Sep 22, 2021) [archive]
^ a b Twitter, Christopher Barrett (@cgbarrett): Additional replies in this comment chain confirm the game in question as Phoenix "@cia391 @DC_moments @haruspis Made in Chicago in 2000 for a cancelled game." (Retrieved on Jun 4, 2023) [archive]
^ IGN, Canceled Bungie Game 'Gypsum' Revealed (Retrieved on Sep 26, 2021) [archive]