Halo Insider Program
From Halopedia, the Halo wiki

The Halo Insider Program is a testing program implemented by 343 Industries for updating and testing future builds of Halo: The Master Chief Collection and Halo Infinite. The program was implemented following the bug-filled launch of the original Master Chief Collection game. With the launch of the Xbox One X, 343 Industries announced that the MCC, which had gone without major title updates for several years, was going to be updated with 4k UHD enhancements for the new console. The game had been previously left "as-is" for fear of further impacting the game's code and making bugs and glitches more prevalent - with the Xbox One X enhancement update, the studio saw an opportunity to once again revitalize the game and completely rework the game's structure for a better end-user experience. In October 2017, the MCC Update was officially announced, with 343 putting together a dedicated internal team to oversee the handling of "legacy" Halo titles, with the MCC their top priority.[1] Two flights for Halo Infinites multiplayer ran in the fall and summer of 2021. Another flight was launched to test Co-Op campaign and Mission Replay.
Updates
[
edit
]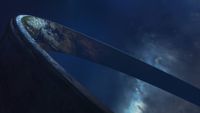 To accommodate the studio's new direction of more transparency and honesty, a series of development updates were released between January and August 2018, detailing the team's progress in patching MCC. The MCC Insider Program was also launched for any players who were part of the Halo Community Feedback Program, with invitations to the MCC's test builds (known as "flights") given out in waves.[2] Players were encouraged to play snippets of the game in-development, with a support forum opened on Halo Waypoint forums for feedback, suggestions and discussion with 343 later posting their list of the most requested features to add including the inclusion of Halo: Reach and Halo 3: ODST's Firefight mode, a Custom game browser like that featured in Halo 5: Guardians, expanded Spartan armor customisation and the inclusion of Halo 4 Champions Bundle content that was missing from the MCC such as the Mark V, ODST, Prefect and Ricochet armors, among other features.[3] While 343 confirmed that not all of these features would necessarily be doable or possible to include, they would consider everything - later, it was confirmed that a future update for MCC would incorporate a custom game browser, though this would be after the initial XB1X patch. 343 also began looking into the possibility of porting legacy Halo Custom Edition and Halo 3 and Halo 4 Forge maps over to MCC, though also warned that the steps needed to make total file parity possible are arduous and may not ever be fully implemented for general player use.[2][4]
The first flight was conducted with a relatively small pool of roughly 2,150 players through April 27, 28 and 19, 2018[5] and consisted of Team Slayer on Halo 2: Anniversary maps, with the matches set to a time limit of five minutes and 15 kills to facilitate more games played.[2] The second flight, conducted on June 7, 8 and 9, consisted of Halo 3 Team Slayer and Big Team Battle with roughly double the population size of Flight #1.[6] Flight #3 took place on July 6, 7 and 8, and focused on the entire MCC (sans Halo 3: ODST), with players encouraged to test out campaign, forge, theater, custom games and the new "Intelligent Delivery" feature.[7]
Aside from general bug-fixing and patching and the Xbox One X enhancements, the patch also aimed to make a number of other improvements to the game. The main menu user interface was redesigned to be more user-friendly and the background was changed with a new image created by art director Jeremy Cook, better representing the series' namesake - a Halo ring.[2] The game was also given LAN support and a new way to install the game known as "Intelligent Delivery" - players would be able to install specific components of specific games if they only wanted to play certain aspects of a game. Any game's campaign or multiplayer (including custom games, Forge and Spartan Ops) could be installed independently of one another, cutting down on overall file size. The 73 GB patch, released to coincide with the Master Chief Collection joining the Xbox Game Pass on September 1, required a 73 GB re-download of the game. A trailer was released to coincide with the update alongside a full list of patch notes detailing all the known issues and issues fixed.[8]
In October 2018, 343 Industries announced a rework of the game's matchmaking structure, known as the "Match Composer". Where the game had previously employed traditional-styled playlists containing a preselected list of maps and modes, the Match Composer would instead allow players to better customise their MCC multiplayer experience. The Match Composer follows a matchmaking system similar to games such as Rocket League and Titanfall 2, in which players are able to select which games, player counts and game modes they want to play directly, rather than supporting a number of fixed playlists.[4] The October build of the MCC Insider Program - which ran from October 19–21 and October 26–28 - also featured more in depth controller customisation settings, such as the ability to horizontal and vertical look sensitivity, look acceleration and controller dead zone. In celebration of Halloween, the Infection playlist was also added to the game once again, with a special Flood-themed nameplate awarded to those who played the playlist before October 31.[4]
During the November update, the main menu was updated with a special Flood-themed background.[9] For the game's planned December update, new Skulls were to be added for Halo: Combat Evolved Anniversary and a new winter-themed background featuring a Warthog, but due to a last-minute bug, the update was pushed back to a January 2019 release date.[10]
Thanks to the complete re-work of the game's internal structure, 343 Industries plans to support the game with new features, quality of life updates and bug-fixes going forward.
Gallery
[
edit
]
Sources
[
edit
]