Halo 5: Guardians Original Soundtrack credits
From Halopedia, the Halo wiki
The Halo 5: Guardians Original Soundtrack credits is a list of credits for people who worked on the original soundtrack of Halo 5: Guardians.
Commentaries
[
edit
]
Kazuma Jinnouchi
[
edit
]
On November 18, 2013, I was in a room with Tim and Josh, as well as the audio and narrative teams to present my first pass draft of Locke's theme. As soon as I finished playing the demo, the discussion went well beyond the music - who this new Spartan is, where he is coming from, and so on. For composers, it is always inspiring to talk outside of music language, and our discussion was no exception. After we spoke, I immediately went back to my studio. Two weeks later, we had our new musical foundation for Jameson Locke.
A year later, I was at Abbey Road Studios with Nobuko and our wonderful music team to record this theme. Music production involves not only composition, but also orchestration, preparation, performance and engineering. When you have such an amazing music team, who can see the true identity in each piece of music, you realize how music can evolve beyond what you initially imagined.
I am thrilled to be a part of this evolving Halo universe. On behalf of the team who is striving for the best Halo 5: Guardians experience, I sincerely hope you enjoy our fresh new take on each sound and the story we're telling through our music.
Composer
Frank O'Connor
[
edit
]
Over the years, I've had the tremendous honor of previewing almost every Halo soundtrack. For me, music has always been the most gripping mnemonic aspect of any media - movie, TV or game. And I've always taken a kind of giddy pleasure in exploring our game's canvas through the music first - imagining frantic fights, towering Forerunner constructs, or emotionally charged reunions. Premonitions of the final game experience, sometimes months before the final pixels are painted.
So in closing my eyes during Halo Canticle, I'm fitting through familiar places, reliving adventures I haven't had yet, and playing with the malleable nature of my own memory.
Kazuma has created something entirely new here, and yet it's anchored in traditions and emotional resonances that have made the Halo series musically remarkable, and it's been a privilege to hear it for you first, and tell you to close your eyes, and let it wash over you, and swim deeper into it.
Franchise Development Director
Nobuko Toda
[
edit
]
Kazuma and I started our journey on Halo projects back in 2012 with his theme from Halo 4, "117." Having known his music for over 15 years through our collaboration on a number of projects, I strongly believe in his music, and it is always exciting to listen to his demo, and envision its final form. I can feel the love he felt toward the project, and the experience he envisioned through music.
Given a role to add final touch to the music, to enhance its expression with more depth, my focus was to assemble the best Halo 5: Guardians music team to ensure that the orchestral performance is maximized, production value is at its best, and its sonic quality enhances overall audio experience of the game as a whole.
From all around the world, Seattle, Tokyo, Los Angeles, London and Prague, the best creative minds were gathered, and became a wonderful music team. In addition to expressing my sincere appreciation to the team that has poured their utmost energy in Kazuma's music, I feel excited that we are able to express through music, the passions of our music team to the Halo fans all over the world.
Executive Music Producer/Orchestrator,
Nobuko Toda
Tim Longo
[
edit
]
Every generation has its grand science-fiction franchise that transcends the collective consciousness of the world. Few span multiple generations. Halo is one of those that has pushed through to become a pervasive part of the gaming and pop culture zeitgeist and Halo's musical scores have always been a major part why that is the case. With such a rich musical legacy throughout the series, each new addition to that legacy has a lot to prove. With Kazuma and his team's work on the Halo 5: Guardians score it is no different. This score brings together an amazingly wide yet deep amount of experiential and emotional perspectives into one enormous soundtrack that completely deserves to become a part of the Halo canon. We have the classic hero and thus the classic themes to accompany our core story of Master Chief and Blue Team. We also have the exciting new musical perspectives of a rich set of Spartans on an impossible mission in the form of Spartan Locke and Fireteam Osiris. We gave Kazuma and his team the impossible task to create hours of unforgettable compositions that would span multiple worlds, game experiences, and emotional journeys and still feel cohesive and purely Halo. They have done just that. It was an honor to sit in our audio sessions and iterate, discuss and be blown away by Kazuma's work. As I listen to the score, while I write this, I know you too will be overwhelmed with this grand science-fiction touchstone.
Creative Director
Credits
[
edit
]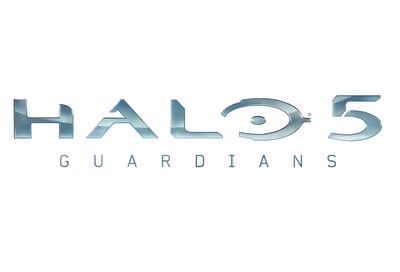 ORIGINAL SOUNDTRACK
Music Production: London & Los Angeles
[
edit
]
Executive Music Producer - Nobuko Toda
Music Production - FILM SCORE LLC
Studio Manager: Abbey Road Studios - Colette Barbar
Studio Manager: Air Studios - Lucy Matthews
Recording Engineer
Peter Cobbin
Sam Okell
Geoff Foster
Assistant Score Engineer
Lewis Jones
Matt Jones
John Barrett
Stefano Civetta
John Prestage
Laurence Anslow
Orchestra and Theme Choir Recorded at
Abbey Road Studios, London
Air Studios, London
Orchestra Contractor - Isobel Griffiths
Assistant Orchestra Contractor - Lucy Whalley
Orchestrated by - Nobuko Toda
Music Preparation Supervisor - Thanh Tran
Music Preparation
Nick Petrillo
Breton Vivian
Music Copyist
Tina Tamura
Junko Tamura
Librarian for Choir
Phil Knights
Conducted by
Matt Dunkley
Gavin Greenaway
Orchestra Leader - Thomas Bowes
Violins
Everton Nelson

Magnus Johnston

Dai Emanuel

Ian Humphries

Christina Emanuel

John Bradbury

Maciej Rakowski

Gillian Findlay

Laura Melhuish

Jim McLeod

Oli Langford

Cathy Thompson

Martin Burgess

Rose Warren-Green

Clare Thompson

Shlomy Dobrinsky

Thomas Kemp

Patrick Kiernan

Emlyn Singleton

Corinne Chapelle

Jonathan Strange

Paul Willey

Rita Manning

Gaby Lester

Chris Tombling

Lorraine McAslan

Sonia Slany

Bea Lovejoy

Kathy Gowers

Tom Pigott-Smith

Benedict Cruft

Ralph De Souza

Steve Morris

Perry Montague-Mason

Philippe Honore

Boguslaw Kostecki

Mark Berrow

Roger Garland

Debbie Widdup

Jonathan Evans-Jones

Warren Zielinski

Dorina Markoff
Violas
Bruce White

Rachel Bolt

Nick Barr

Martin Humbey

Clive Howard

Fiona Bonds

Pete Lale

Julia Knight

Catherine Bradshaw

Richard Cookson

Jake Walker

Clare Finnimore

Kate Musker

Andy Parker

Reiad Chibah

Paul Cassidy

Garfield Jackson
Celli
Ian Burdge

Tony Woollard

Paul Kegg

Frank Schaefer

Julia Graham

Caroline Dearnley

Chris Worsey

Tim Gill

Emma Black

David Lale

Brian O'Kane

Sophie Harris

Lionel Handy

Anthony Lewis

Nick Cooper

Dave Daniels

Jonathan Williams
Basses
Chris Laurence

Steve Mair

Mary Scully

Richard Pryce

Stacey Watton

Allen Walley

Andy Marshall

Steve Williams
French Horns
Richard Watkins

Sam Jacobs

Nigel Black

Richard Berry

Katy Woolley

John Ryan

Laurence Davies

Nicholas Korth

David Pyatt

Richard Bissill

Simon Rayner

Philip Eastop
Trumpets
Phil Cobb
Kate Moore
Alistair Mackie
Christian Barraclough
Simon Munday
Tenor Trombone
Richard Edwards
Mark Nightingale
Bass Trombone
Dave Stewart
Andy Wood
Keith McNicoll
Tuba/Cimbasso
Owen Slade
Nick Hitchens
Pete Smith
Piano - Iain Farrington
Percussion - Frank Ricotti
Drums - Paul Clarvis
Chorus for Halo Canticle - London Voices
Chorus Masters - Terry Edwards and Ben Parry
Sopranos
Sara Brimer
Joanna Forbes-Lestrange
Joanna Eteson
Rosalind Waters
Altos
Catherine Backhouse
Judy Rees
Tamsin Dalley
Clara Sanabras
Tenors
Garth Bardsley
Benedict Hymas
Richard Eteson
Peter Wilman
Baritones
Ben Bevan
Michael Dore
Tom Bullard
Stefan Berkieta
Basses
Nicholas Ashby
John Evanson
Brian Etheridge
Lawrence Wallington
Solo Vocal
Dessislava Stefanova
Custom Percussion sampling by
Cinesamples Team
Michael Patti
Michael Barry
Sam Estes
Michael Hobe
Anne-Katherine Dern
Elisa Rice
Scoring Mixer - Denis Sands
Musician Contractor - Hollywood Scoring
Recorded at - MGM Scoring Stage at Sony Pictures Studios, Los Angeles, CA
Score Sound Design - Drew Jordan
Music Scoring Mixer - Alan Meyerson
Additional Music Scoring Mixer - Chris Fogel
Assistant Music Scoring Mixer
John W. Chapman
Christian Wenger
Music Mixed at - Remote Control Productions, Los Angeles, CA
Mastered by - Gavin Lurssen and Reuben Cohen
Mastered at - Lurssen Mastering, Los Angeles, CA
Music Production: Prague
[
edit
]
Orchestral Choir - THE CITY OF PRAGUE PHILHARMONIC ORCHESTRA & CHORUS
Choir Conducted by - Miriam Nemcova
Recording Engineer - Jan Holzner
Assistant Engineer - Cenda Katzman
Assistant to the composer - Stanja Vomackova
Choir Contractor - James Fitzpatrick for Tadlow Music Ltd.
Recorded at - Dvorak Hall of the Rudolfinum, Prague
Special Thanks to
Martin O'Donnell and Michael Salvatori
Peter Thomas
Gareth Griffiths
Chris Egan
Arriba Entertainment Inc.
Miri Zaruba
Riyadh Haque
Joanne Leung
Koyo Sonae
Creative Director - Tim Longo
Director of Production - Chris Lee
Cinematic Director - Brien Goodrich
Audio Director - Sotaro Tojima
Audio Producer - Mary Olson
Audio Manager - Ken Kato
Additional Score Sound Design - Kyle Fraser
Music Editing & Implementation
Jeramy Koepping
Chase Thompson
Matthew Jarvis
Robbie Elias
Director of Consumer Products - John Friend
Consumer Products Category Manager - Tiffany O'Brien
Product Development Manager - Scott Jobe
Album Cover Design - Kyle Stanley Hunter
Franchise Development Director - Frank O'Connor
Studio Head of Internal Development - Josh Holmes
Studio Head, Halo Entertainment - Kiki Wolfkill
Corporate Vice President - Bonnie Ross
© 2015 Microsoft Corporation. All Rights Reserved. Microsoft, 343 Industries, the 343 Industries logo, Halo, the Halo logo, are trademarks of the Microsoft group of companies.