Tor Books
From Halopedia, the Halo wiki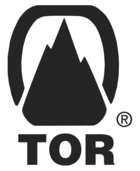 Tor Books is a publisher that published several Halo novels under contract with Microsoft Studios from 2006 to 2014.[1] It is a part of Tom Doherty Associates LLC, which publishes popular fiction, and is particularly noted for its science fiction and fantasy titles. Tom Doherty Associates, LLC, was formed by Tom Doherty in 1980, and sold to St. Martin's Press in 1986. Along with St. Martin's Press, Henry Holt, and Farrar Straus Giroux, it is now part of the Holtzbrinck group.
On February 4, 2014, it was announced that 343 Industries had contracted Gallery Books as their new publishing partner, marking the end of the deal with Tor.[1]
Tor was contracted to publish Halo books following the first three novels, which were published by Del Rey Books. The first book to be published by Tor was Halo: Ghosts of Onyx by Eric Nylund, released on October 31, 2006. The second book was Halo: Contact Harvest by Joseph Staten, which was released on October 30, 2007. The third novel - sixth in the overall series - was Halo: The Cole Protocol, written by Tobias Buckell and released on November 25, 2008. The subsequent Halo novels have all been published by Tor, including the short story collection Halo: Evolutions - Essential Tales of the Halo Universe, which was released on November 24, 2009. Tor Books also reissued the first three Halo novels, Halo: The Fall of Reach, Halo: The Flood and Halo: First Strike, with updated content in Fall 2010.[2]
They were contracted to published two novel series as tie-ins for Halo 4; The Forerunner Saga, a trilogy of Halo books authored by Greg Bear set in the time of the Forerunners. The first novel in the series, titled Halo: Cryptum, was released on January 4, 2011,[3] followed by Halo: Primordium on January 3, 2012[4] and the final novel, Halo: Silentium on March 19, 2013.[5] The other series, the Kilo-Five Trilogy by Karen Traviss, is set in the post-Human-Covenant War era,[6] the first novel in the series being titled Halo: Glasslands and released on October 25, 2011.[7] The second novel, Halo: The Thursday War, was released on October 2, 2012.[8] The third and final novel, Halo: Mortal Dictata, was released on January 21, 2014.[9] With Gallery Books taking over the publication of Halo novels, Mortal Dictata was also the last novel to be published by Tor Books.[1]
Sources
[
edit
]
External links
[
edit
]