Del Rey Books
From Halopedia, the Halo wiki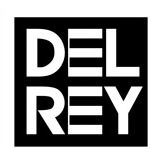 Del Rey Books is a branch of Ballantine Books, which is owned by Random House. It is a separate imprint established in 1977 under the editorship of author Lester del Rey and his wife Judy-Lynn del Rey. It specializes mainly in science fiction and fantasy books.
Del Rey was responsible for the publishing of Halo: The Fall of Reach and Halo: First Strike by Eric Nylund, and Halo: The Flood by William C. Dietz. Afterward, publisher Tor Books took over the publication of the next several Halo novels.
The publisher was also responsible for the release of The Art of Halo: Creating a Virtual World, an art book covering the early production of Halo: Combat Evolved and Halo 2.
See also
[
edit
]