Sins of the Prophets
From Halopedia, the Halo wiki
| | |
| --- | --- |
| | This article contains information about a fan-made subject that is not considered a part of the official Halo universe. |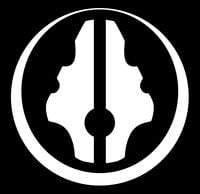 Sins of the Prophets (SotP) is a fan-made total conversion mod created for the 4X real-time strategy game Sins of a Solar Empire, most prominently its Rebellion expansion. Developed by Chokepoint Games,[1] SotP combines space battles that involve dozens if not hundreds of ships with the fast-paced action seen in the official games. Set during the late Human-Covenant War, players are able to play as either the UNSC or the Covenant, with an asymmetrical balance to ensure that neither faction plays the same way.
History
[
edit
]
SotP was originally founded at some point in 2008.[2] They released their first beta for the Entrenchment expansion on Jan 17th, 2013, which consisted of only the UNSC faction.[3] On July 22, 2014, they released a second beta ported over to the newer Rebellion expansion, which added the Covenant Empire as a playable faction.[4]
In a Canon Fodder post from 2016, Jeff Easterling published an interview with Slugfest Studios in regards to their mod.[5]
The upcoming 2022 reference book Halo Encyclopedia (2022 edition) will feature some imagery created by the Sins of the Prophets team, including their rendition of the Varric-pattern heavy cruiser.[6] The Sins of the Prophets' rendition of the CAS-class assault carrier created by artist Jared Harris has also been featured in the skybox of the Halo Infinite multiplayer map Highpower, used to depict the Purveyor of Virtue.[7]
Chokepoint Games
[
edit
]
In December 28, 2019, Slugfest Studios announced that it had merged with two other modding teams - Broken Line Studios and 363 Productions - to create Chokepoint Games. This decision was made because all three teams were sharing resources and personnel, as well as to avoid potential legal issues. They also announced the development of a new mod for Arma 3, which was later revealed to be Far Isle.[1]
Gallery
[
edit
]
Sources
[
edit
]
External links
[
edit
]