Spartan Company
From Halopedia, the Halo wiki
"Blue. Noble. Crimson. Osiris. Legendary Spartan teams that have defined a universe. With Spartan Companies in Halo 5: Guardians, you can now create your own group of legendary warriors and forge a new legacy in your Halo experience."
— Halo Waypoint[1]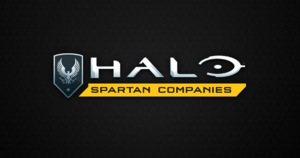 Spartan Company is a multiplayer feature available on Halo Waypoint for Halo 5: Guardians. It is a clan-based system that allows individuals to create or join a group of players.[2]
Overview
[
edit
]
Description
[
edit
]
A Spartan Company needs a minimum of four players in order to become active. A player joining a company automatically earns a free REQ pack guaranteed with a customization item, along with the Halo Waypoint profile badge "Enlisted". It is impossible to join a company if one plays with a child account. The number of players in a company is limited to 100.
The Leader is the Spartan Company's founder and can appoint or demote Lieutenants. The leadership can accept or refuse requests to join the company. They can also manage members and block undesirable users. A Leader can resign and name another member as successor. Players cannot join more than one company at a time, and thus need to leave one in order to join the other. The Leader can disband the company, which erases everything related to it definitively.
The Spartan Company is customizable in several aspects: name, motto, banner, emblem, bio, social media, and favorite Halo games. It is possible for the Leader to change the company's name, though it is limited to only once every 30 days. The Spartan Company also has access to a private Halo Waypoint forum. Players can also message other members, either all of them or simply the leadership.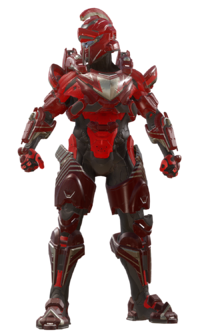 The company's page includes collective stats based on every member's performances. However, this does not include actions performed before joining the company, for the most part. Players can view their overall stats in Arena and Warzone in the service record section. Stats are updated automatically whenever an individual member plays, and it is not required for the members to actually play together as a team in multiplayer. Stats for individual members are not available in the company's service record, however the page does display the best players in some domains. In Arena, it focuses on CSR, K/D ratio, accuracy, and win percentage, among other stats. In Warzone, it displays stats on bosses taken down, bases captured, core destruction victories, and other related stats.
There are Commendations specific to Spartan Companies. They can progress only if the company is considered active (four players or more). Contrary to solo Commendations, Spartan Company Commendations do not appear in the game. They are only viewable on the company's page on Halo Waypoint. They are divided into three main categories: Kill, Assist, and Game Mode. Like solo Commendations, Spartan Company Commendations have five levels. Completing a level awards every member XP. Levels 3 and 5 also award a free REQ pack.
Post-launch
[
edit
]
By December 2015, nearly 30,000 Spartan Companies had been created according to 343 Industries. The Cartographer's Gift content update added the aforementioned Service Record and Commendations. These could be tracked on the Halo Channel and Halo Waypoint. The possibility to unlock a special helmet and armor was also teased.[3]
Since the release of the Infinity's Armory content update in January 2016, it has been possible to unlock the ACHILLES-class Mjolnir armor permutation in Halo 5: Guardians by completing certain Commendations. The armor and the helmet require completing level 3 and level 5, respectively, in all of the Kill Commendations. Only players who were members of the company at the time the requirements were met can unlock the armor permutations, thus preventing bandwagoning.[4]
By February 2016, level 3 Kill Commendations had been completed by a number of Spartan Companies.[5] In March 2016, 343 Industries addressed community concerns over unfair teams farming kills in Warzone, for acquiring the Achilles set. Bravo showed statistics proving that the Warzone ecosystem was not particularly affected, though they promised to make minor adjustments.[6] In April 2016, the in-game active roster was updated to include one's Company teammates in addition to regular friends, in a separate tab.
By early spring of 2016, the Achilles helmet had been unlocked by several Spartan Companies.
End of support
[
edit
]
The launch of Halo Waypoint's "vNext" update on November 1, 2021 came with the announcement that the new website overhauls will not support the continued existence of Spartan Companies. The removed functionality includes the ability to join, leave, alter, edit and view Spartan Companies (and their associated forum) on the Waypoint website. However, Spartan Company functionality will still continue to work in-game within Halo 5: Guardians - with commendations, stats and reward unlocking still working in-game. However, there is no way to view these elements or track progress. As such, the Achilles armor set will still be unlockable for those already in a Spartan Company, though the process will become much more obfuscated.[7]
Gallery
[
edit
]
Sources
[
edit
]
Related links
[
edit
]
Internal
[
edit
]
External
[
edit
]