News:Archive/2009/Friday's Halo Feast (August 8th to August 14th)
From Halopedia, the Halo wiki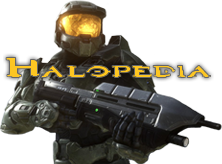 HALOPEDIA NEWS
Friday's Halo Feast (August 8th to August 14th)

Story by CommanderTony
August 14th, 2009
Intro
On the behalf of DinoBenn (again), the creator of this segment, I bring you the third iteration of Friday's Halo Feast for August 8th through August 14th. Enjoy!
News
Attention all readers, editors and visitors of Halopedia. It has come to my attention that many videos out on the interweb are very good but not popular enough to be noteworthy. I hope to correct this, and so I present to you ten Halo Videos from the fans that you may not have seen before, accompanied by one that every devout Halo fan has seen. Without further procrastination, lets begin.
You stay frosty Halopedia!
Comments
Please keep your comments civil, short (five-word minimum), to the point, and good. Thank you!