News:Archive/2 June 2009/E3 2009: The Squad, Podcast, and other Shenanigans
From Halopedia, the Halo wiki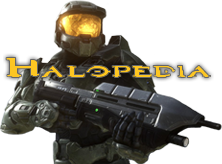 HALOPEDIA NEWS
E3 2009: The Squad, Podcast, and other Shenanigans

Story by CommanderTony
June 2nd, 2009
Intro
One of the best E3's in recent memory has given us two great games to drool over, Halo 3: ODST and Halo: Reach. Here's some more previews of the game you'll be experiencing on September 22nd.
News
Again, i'll shut up and just give links.

Halo 3: ODST - Confirmed release date of September 22nd, 2009!
Comments