News:Archive/26 August 2009/Halo 3 ODST leaked in France
From Halopedia, the Halo wiki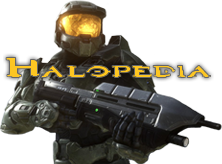 HALOPEDIA NEWS
Halo 3 ODST leaked in France

Story by Mcloganator
August 26th, 2009
Intro
Microsoft has a premature release of its highly anticipated Halo 3: ODST and Reach beta on its hands.
News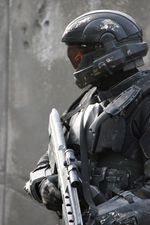 On August 25th, a YouTube video was uploaded featuring a Frenchman unwrapping his brand new (and illegal) copy of Halo 3: ODST, and Reach beta for the whole world to see. In the video, it simply shows him taking it out of the package and showing it off. Apparently he purchased the game over the counter in a retail store. What's not legal is selling a game that's not due out for another four weeks. If you don't want the game spoiled for you anytime soon, it would not be recommended to search anything ODST-related before the game is released on September 22, just to be on the safe side. Microsoft France has issued an official statement stating that anyone who is caught playing the game will ultimately be banned from Xbox Live. This, however, is not a new phenomenon. A similar thing happened back in 2004 with the release of Halo 2. Some stores were so inundated with fans, and requests to release the game, they broke the designated release date by several days.
Warning: Be advised, although the footage does not show any gameplay, it does show the Case, Manual, and Disk.
You can watch the video here. This is the third repost. Let me know if there are any problems.
You stay frosty Halopedia!
Comments
Please keep your comments civil, short, to the point, and good. Thank you!