Jon Graham
From Halopedia, the Halo wiki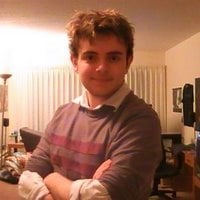 Jon "CJ" Graham, also known as Jon CJG and formerly DigitalPh33r, is a Canadian machinima writer, director, and producer best known for the series, "Master Chief Sucks at Halo" and its sequel series, "Arby 'n' the Chief." His work has been published via YouTube and, after Road to Voi, Machinima.com. Impressed with Jon's machinima projects, Bungie gave him access to Halo 3's at-the-time exclusive Recon Armor Permutation.
Personal Life
[
edit
]
"Master Chief is the epitome of every illiterate, non-nonsensical idiot I've come across in the online world, and the Arbiter is basically a representation of me."
— Inside Halo quoted this part from the interview.
Graham was born in Glasgow, Scotland, around 1987. He moved to Vancouver, Canada at age four. Jon did some special effects and filmed a video on YouTube for a few neighbors. He also voice acted in a Halo 2 machinima titled Montage: The Movie.
Filmography
[
edit
]
| Year | Title | Role |
| --- | --- | --- |
| 2007 | Abnormality | Writer, director, producer, cinematographer, editor, sound design, visual effects, various voices |
| 2007 | Megaman Goes to Willamette | Writer, director, producer, cinematographer, editor, sound design, visual effects, various voices |
| 2007 | Master Chief Sucks at Halo | Writer, director, producer, cinematographer, editor, sound design, visual effects, various voices |
| 2008 | Arby 'n' The Chief | Writer, director, producer, cinematographer, editor, sound design, visual effects, various |
| 2007 | Deus Ex Machina | Writer, director, producer, cinematographer, editor, sound design, visual effects, various voices |
| 2008 | It's a Wonderful Live | Writer, director, producer, cinematographer, editor, sound design, visual effects, various voices |
| 2008 | DigitalPh33r's Guide to Making Halo 3 Machinima | Writer, director, producer, cinematographer, editor, sound design, visual effects, various voices |
| 2008 | Hard Justice | Writer, director, producer, cinematographer, editor, sound design, visual effects, various voices |
| 2009 | One Life Remaining | Writer, director, producer, cinematographer, editor, sound design, visual effects, various voices |
| 2007 | Road to Voi | Writer, director, producer, cinematographer, editor, sound design, visual effects, various voices |
| 2008 | Playin' With the Chief | Writer, director, producer, cinematographer, editor, sound design, visual effects, various voices |
| 2008 | "OMG Resident Evil 5 is Racist" | Writer, director, producer, cinematographer, editor, sound design, visual effects, various voices |
| 2008 | Final Moments | Writer, director, producer, cinematographer, editor, sound design, visual effects, various voices |
| 2011 | Rooster Teeth Shorts | Himself (Guest; Two Episodes) |
| TBA | Chemotheraplay | Writer, director, producer, cinematographer |
Related links
[
edit
]
Internal
[
edit
]
External
[
edit
]