Halo: Spartan Assault Lite
From Halopedia, the Halo wiki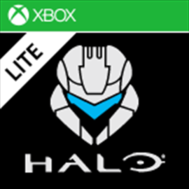 Halo: Spartan Assault Lite,[1] also known on Windows 8 devices as Halo: SA Lite,[2] and in-game as the "Lite version", is a sample version of Halo: Spartan Assault. The demo was released on Windows PCs and devices such as Windows Mobile.[1]
Overview
[
edit
]
Campaign
[
edit
]
The demo contains the Tutorial, and the first level of Operation A: Umbra - Assault on CF-32.
Versions
[
edit
]
Trial Game - Halo: Spartan Assault

[

edit

]
An Xbox 360 version of the demo called Trial Game - Halo: Spartan Assault, also known in-game as the "Trial version", was released for the Xbox 360 release of the full game. This version released on January 31, 2014. The version is nearly identical to the Windows version except it's based on the Xbox 360 port and has UI elements tied to the co-op missions that are inaccessible.[3] The trial version alongside all the other Xbox 360 digital Halo titles was eventually delisted from the Xbox storefront on December 18, 2020 as part of "Phase 2" of the sunsetting of Halo Xbox 360 services, but is still able to be downloaded if you downloaded it prior to the delisting of the games.[4]
Gallery
[
edit
]
Sources
[
edit
]
 

List of Halo demos

Game demos

Stage demos