News
:
Archive/29 May 2009/Number Six joins the ODST Cast
From Halopedia, the Halo wiki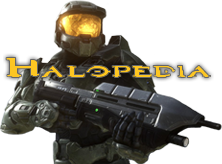 HALOPEDIA NEWS
Number Six joins the ODST Cast

Story by CommanderTony
May 29th, 2009
Intro
A familiar face from the Science Fiction genre becomes one of the elite commandos in Halo 3: ODST.
News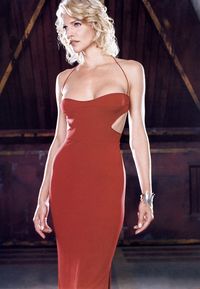 On Thursday, May 28th, 2009 during a special E3 2009 preview event on Spike TV's hit video game show GameTrailers TV hosted by Geoff Keighley, one of Battlestar Galactica's most well known and awarded actresses joins the cast of Bungie's newest game. Tricia Helfer, who plays the sly and sexy Number Six on Battlestar, has signed on to lend her voice to Halo 3: ODST due out later this year.
Tricia plays a new addition to the Halo universe, and the first Office of Naval Intelligence agent seen in any game. Known only as "Dare", she is a badass Marine Captain who takes over the squad that ODST is focused around. Revealed for the first time in the PARDON OUR DUST teaser shortly before the actual game announcement, she is seen arguing with an Admiral aboard a Heavy Cruiser, the UNSC Say My Name. Dare, an ONI spook, wears the first appearance of the Recon Armor as a canon-entity, though only the helmet is featured prominently.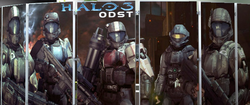 Also shown at the E3 2009 preview was a render showing the layout of the Microsoft Game Studios' booth on the show floor at the Los Angeles Convention Center, which revealed one of the coolest images we've seen yet.
Taking center stage at Microsoft's booth is ODST, Bungie's last (known) Halo game. And what a better way to show it than a ground photo of the squad we'll be fighting alongside throughout the game. From left to right, the known characters are The Rookie (Newbie), Romeo (Sniper), Dutch (Heavy Weapons), Dare (Leader), as well as an unnamed Marine. Mickey and Buck are in the picture, though who they are exactly is uncertain. Looking at an other angle, provided by a picture from Geoff Keighley's Twitter here, you can see another Marine behind the Rookie, armed with a W/AV M6 Spartan Laser.
Oh, and expect brand spanking new Halo 3: ODST information at this year's E3. Microsoft's E3 Media Briefing will be on Monday, June 1st; starting at 10:30am Pacific/1:30pm Eastern U.S. time. And you can absolutely expect that we will bring you up-to-the-minute coverage for Halo and other news from the show!
And for a quick reference for all of you Battlestar, Halo purists, or fans of beautiful women...no, Dare will not be wearing this red dress.
But God know's we wish she did XD. HEHEHEHEHE
Comments