News:Archive/1 June 2009/E3 2009: ODST Gameplay and Reach Announcement
From Halopedia, the Halo wiki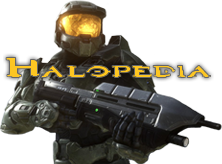 HALOPEDIA NEWS
E3 2009: ODST Gameplay and Reach Announcement

Story by CommanderTony
June 1st, 2009
Intro
Bungie's Joe Staten took center stage at Microsoft's E3'09 Media Briefing this afternoon, showing off two of their latest works.
News
Well, you know, i'm just going to cut to the chase and give you a bunch of links, since you rather watch them then listen to me talk.

Halo 3: ODST - Confirmed release date of September 22nd, 2009!

Halo: Reach - Announced for a 2010 launch.
Comments
Please keep your comments civil, short (five-word minimum), to the point, and good. Thank you!