News:Archive/19 October 2009/Waypoint media blowout
From Halopedia, the Halo wiki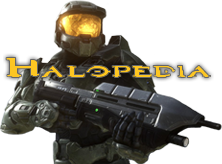 HALOPEDIA NEWS
Waypoint media blowout

Story by CommanderTony
October 19th, 2009
Intro
Back after a two-month hiatus, Halopedia News returns with a preview of this new Xbox LIVE service!
News

From 343 Industries' Justin Korthof:
On Nov. 5, fans around the world will have a completely new way to access all things Halo with the launch of Halo Waypoint, the new destination for the iconic franchise available exclusively on Xbox LIVE.
Produced and developed by 343 Industries in collaboration with Certain Affinity, Halo Waypoint will offer a diverse selection of unique and immersive content and bring together all the goodness of the rich Halo universe in one place. It will inform fans of the latest Halo news and activities, and grant access to content ranging from interviews, trailers and screenshots, to exclusive video footage and community content that you won't find anywhere else.
Halo Waypoint will also provide a new challenge for Halo gamers with a career system tied to in-game accomplishments across multiple Halo games. At launch, career tracking will include Halo 3: ODST, Halo 3, Halo Wars and all Game Add-on content for those titles. Available exclusively on Xbox LIVE, Halo Waypoint will provide a dynamic experience that will continue to grow and expand with new content updated regularly.
Previews of the highly anticipated anime anthology Halo Legends, will be available exclusively on Halo Waypoint starting Nov. 7. Halo Legends is just one of the Halo exclusives that won't be found anywhere outside of Halo Waypoint.
Halo Waypoint will be accessible for Xbox LIVE Silver members as a trial until Nov. 26. After that time, Halo Waypoint will be available exclusively for Gold subscribers. For a content schedule of Halo Waypoint programming, visit the online Halo Portal Web site here. Follow the Halo Waypoint team on Twitter at @HaloWaypoint or on Facebook here.
---
With that, here is a variety of new media provided by the great people over at 343.
You stay frosty Halopedia!
Comments
Please keep your comments civil, short (five-word minimum), to the point, and good. Thank you!