News:Archive/19 June 2009/Friday's Random Stuff Update for 6/19
From Halopedia, the Halo wiki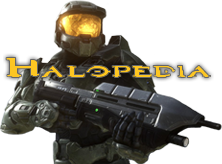 HALOPEDIA NEWS
Friday's Random Stuff Update for 6/19

Story by CommanderTony
June 19th, 2009
Intro
What happened around the community from Wednesday to Friday!
News
Parodies
Unfortunately, we've got no new Parodies of Halopedia users this week. I'm sure a million more will sprout up though XD.
You stay frosty Halopedia!
Comments
Please keep your comments civil, short (five-word minimum), to the point, and good. Thank you!