News:Archive/10 June 2009/Grifball Highlights
From Halopedia, the Halo wiki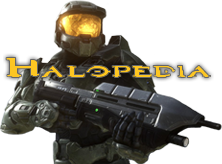 HALOPEDIA NEWS
Grifball Highlights - June 2009

Story by Spirit-of-HALO
June 10th, 2009
Intro
Video:Grifball Highlights defunct
"Pup and Friends" return with another Grifball highlight from June.
News
"All the hammer hits from the month June."
— Puptastrophe
GrifballHub (Pop and Friends) comes up with something very entertaining this past week on June with their featured highlight reel of "Grifball".
Playing with 3 female players in Halo 3 Double EXP Weekend Game, Puptastrophe explains on Bungie.net,
"Here's the thing though. I played with all three of them this weekend and I'm pretty sure two of them had their gender confused. One of them featured a bio which read "Super Happy Fan Girl" yet she sounded more like your typical laid-back college guy. The other had a tendency to giggle a lot in a deep and rather sexy Scottish accent. As for the third, well she was legit and quite the Hawty. Ahh well, females or not, enjoy this month's highlights!"
To read more about this, check out Bungie.net's story on it here.
Comments