Hub
:
Halo 3/Editions
From Halopedia, the Halo wiki
Editions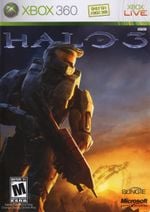 The Standard Edition is the regular edition of the original release of Halo 3. It contains the game disc, the Halo 3 Instruction Manual, and the standard cover/sleeve. The case it comes in is the standard green plastic that Xbox 360 games come in.
Learn more about the Standard Edition →
---

The Limited Edition is the next edition up from the Standard. It features everything from the standard edition plus a three-way folding steel container, the Bestiarum (which details some lore elements of the species and civilizations of the Halo universe), an extra disc featuring the "Making of Halo 3", and more.

The Legendary Edition is the final edition type. It contains most of the same features and elements than the previous two editions plus: a scaled down model of Master Chief's MJOLNIR Mark IV helmet, the Warthog Launch flashgame, the legendary DVD with extra developer commentary and insight and more.
---
Halo 3 as an element included in other games or editions

Halo 3: Mythic is a disc included with Halo 3: ODST that only includes the multiplayer of Halo 3 including all the DLC maps and modes, as well as Forge and Theater.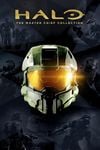 Halo: The Master Chief Collection is a compilation of all the first-person shoot games of the Halo franchise, save for Halo 5: Guardians. Halo 3 is included with its multiplayer, campaign and Forge integrated. These elements are playable alongside and back to back with other Halo titles. Halo 3 is only playable on PC through Halo: The Master Chief Collection.