News:Halopedia News Issue 2 - A whole lotta Halo
From Halopedia, the Halo wiki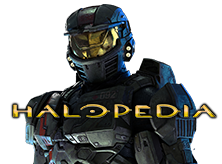 HALOPEDIA NEWS
Issue 2: A whole lotta Halo!

Story by CIA391
October 8, 2017
Welcome everyone!
Hello everyone, and welcome to Issue 2 of Halopedia News(Name still pending to be changed heh). This Issue has a lot to go into, from new experiences, communities releasing updates, and other awesome content. So let head feet first shall we.
Recruiting Excellence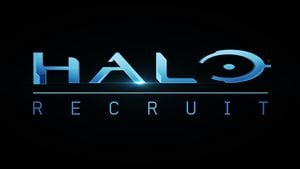 343 Industries recently announced Halo: Recruit, a brand new Halo Experience available on October 17 by Endeavor One. This experience is a Virtual Reality experience(that requires the Windows MR headset) and will be available as a free download on the Windows store. Read more about the experience on Waypoint here. You can also hear Toa Freaks experience of it when he visited 343i a few weeks ago here.
Mega Contrux models announced
Something exciting we have to show is a few upcoming sets and mini-figures for the Halo Mega Constux lines. There is a lot of cool stuff being added like the totally yummy Pizza Assault Rifle.(Damn who knew a model could make someone feel so hungry), to the totally awesome Grunt Goblin(lets hope the Grunts piloting them stands a better chance than the poor grunt here)
Community Spotlights
<youtube width="300" height="200">zo3ZmK3-mpU</youtube>
You asked for it, so here is a few stuff you folks have brought to our attention that we just had to share.
Sins of the Prophets, a mod of the critically acclaimed Sins of a Solar Empire, recently released version 0.85.1 of their epic alpha. Fixing many bugs, and most notably improving their User interface. You can read about it, and download it here. *To use the mod you need to purchase Sins of a Solar Empire.
Goldenstalion on reddit made an awesome Cyberpunk-y ODST wallpaper, we just wanted to share. You can see it here.
HiddenXperia also released a very interesting video(Seen above) detailing on how Awakening the Nightmare changed Flood lore.
What is to come!
Next Issue will be a very special Issue. We managed to get a interview with someone with very "Lofty" connections to Halo, something no one should miss. See you next time everyone!
- CIA391 - Editor N' Chief