News:Archive/5 June 2009/MSNBC Interview with Nathan Fillion
From Halopedia, the Halo wiki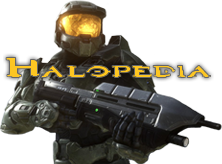 HALOPEDIA NEWS
MSNBC Interview with Nathan Fillion

Story by CommanderTony
June 5th, 2009
Intro
Nathan Fillion, who plays the veteran GySgt Edward Buck in Halo 3: ODST, gives MSNBC an exclusive interview.
News
"If you've been paying attention, you might have heard about little bit about this game we're whipping up called Halo 3: ODST. If not, MSNBC's Tech Watch has a three minute Nathan Fillion-filled sneak peak preview of a piece they'll be airing on Thursday next week. Since you're a VIP, you get an early look. Check it out."
— Bungie.net
So yeah, make sure you pre-order Halo 3: ODST soon to make Bungie Studios and the great actor Nathan Fillion rich!
You stay frosty Halopedia!
Comments
Please keep your comments civil, short (with at least five words), to the point, and good. Thank you!