News:Archive/22 May 2009/Friday's Random Stuff Update for 5/22
From Halopedia, the Halo wiki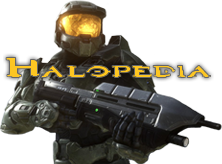 HALOPEDIA NEWS
Friday's Random Stuff Update for 5/22

Story by CommanderTony
May 22nd, 2009
Intro
Hey guys, starting a new segment today, which will be a bi-weekly thing (other update on Tuesday). Nothing special or interesting really about the "Friday's Random Stuff Updates", though the links are where the gold lies. Check back every Friday for new stuff!
News
Halopedia - An interview between CommanderTony and Fred Van Lente.
The First Video Parody | Halopedia(Blog Defunct) - The first video parody created by Spirit-of-HALO, a veteran user and Admin candidate.
Comments