News
:
Archive/20 May 2009/Interview with Spirit of Fire
From Halopedia, the Halo wiki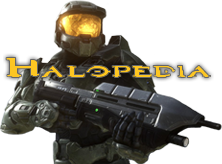 HALOPEDIA NEWS
Interview with Spirit of Fire!

Story by ODST Joshie
May 20th, 2009
Introduction
After being Nominated for Adminship; I caught up with Spirit of Fire and grabbed a quick interview. I decided to use the same questions with him as with Smoke, to make it easier to get a better picture of both their answers.
News
<font=2> How did you feel about being asked to be an Admin?
Frankly it was a surprise, though a good one. I knew CT wanted to give Smoke a RFA, didn't imagine he'd do the same to me..
Haha. Do you personally believe you have what it takes to be an admin?
I spent much of my time studying Halopedia's policy and general wiki coding, especially when Manticore told me about my signature; I know I have much to learn however.
Doesn't really answer the question. But OK. Did you ever believe you would even be considered for adminship?
Well, no. I was just keeping improving myself in editing.
Very Modest. Do you think if you had been more "laid back" let's say. In your editing, but still as meticulous, do you think it would have happened?
Difficult question. Well maybe, I can only say my work has been appreciated and I am most grateful for that.
You are too modest! What made you want to be one the best contributors on Halopedia?
That's the way I am...Well I simply love Halo too much. I always try to seek about new Halo-related stuff or material which can help me improving Halopedia.
What do you believe you can bring to this wikia via Adminship?
A better knowledge of Halopedia's Policy, quick ways to fight vandalism and spamming. I also would like to introduce Subtank's M.O.S. as soon as possible
I concur, the MOS is a wonderful new idea. Last question. As an Admin will you be more concentrated on Code, tidying things up, or a people's admin?
To be honest I think I'd be focusing about being a people's admin and tying things up. You see, I've seen lots of arguing and problems coming from that, like bans due to personal attacks. Also there are lots of articles needing cleanup, which would be one of my primary goals. As for coding, well I know part of it, but I'm quick to learn.
Well, that sums things up. Been a pleasure talking to you, and I wish you good luck in your RfA!
OK, same here and thanks.
Comments