News:Archive/2009/Halopedia's Funniest Video of the Week (June 8th to June 15th)
From Halopedia, the Halo wiki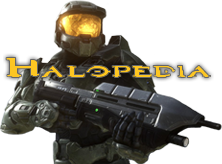 HALOPEDIA NEWS
Halopedia's Funniest Video of the Week (June 8th to June 15th)

Story by CommanderTony
June 15th, 2009
Intro
After a month-long hiatus, the Halopedia's Funniest Video of the Week (HFVotW) series is back in action, and moved from the Blog world to the News world, even though it probably should remain in the blog world. But meh, who cares!
Welcome all!, to the tenth iteration of Halopedia's Funniest Video of the Week. I apologize for the long hiatus between the weekly segments, E3 2009 news and School-related stuff hindered my ability to do my normal routine news here on Halopedia. Anyways, i'll get started!
News
This weeks award goes to Comedy Central's hit television series The Colbert Report. Last week Stephen Colbert visited American troops in Iraq, and well...he had to sacrifice something in order to do it.




So now I give you, the video(s) for the week of June 8th to June 15th. Enjoy and I hope you like it.




MATURE CONTENT

NOT SAFE FOR WORK
CONTENTS WILL MAKE YOU LAUGH LIKE FREAKING CRAZY
I STRESS THAT IT IS NOT SAFE FOR WORK AND CHILDREN

YOU HAVE BEEN WARNED




Please, submit videos for next's weeks HFVotH awards! And as a little side note, i'd like to give a shout out to all Allied personnel currently serving around the world, and especially in the Middle East. Thank you!
Comments