News
:
Archive/19 May 2009/Interview with Smoke
From Halopedia, the Halo wiki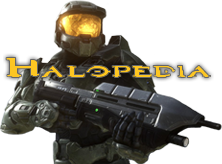 HALOPEDIA NEWS
Interview with Smoke!

Story by ODST Joshie
May 19th, 2009
Introduction
After being Nominated for Adminship; I caught up with Smoke and grabbed a quick interview.
News
<font=2> How did you feel about being asked to be an Admin?
Was surprised, to be honest. When I was nominated for HOTM last month, I saw CT make a comment saying that he was going to open an RfA. I kind of brushed it off at that point in time.
As I'm sure we all would. Do you personally believe you have what it takes to be an admin?
I have moderate knowledge of how a wiki works, and I know how to be a leader. Still, I've never been an admin for a wiki before, so it's a new experience; I'm a fast learner, though.
Haha. That's good. Did you ever believe you would even be considered for adminship?
Not at first. I was just doing what I thought was appropriate - contributing my knowledge and cleaning up.
Do you think if you had been more "laid back" let's say. In your editing, but still as meticulous, do you think it would have happened?
Probably not as quickly. Wouldn't have become as visible as fast.I wasn't aware I was being watched until March, haha
Oh haha.What made you want to...hmm... be one the best contributors on Halopedia?
I strive to be the best in everything I do. Learned that in the Marines.
That is the Perfect attitude for an Admin! What do you believe you can bring to this wikia via Adminship?
Very fast response to vandalism, as I'm on throughout the day (and sometimes the night as well). I have a penchant for organization - given enough time to observe, I'll come up with ideas on how to better organize articles. Uniformity is a must.
Indeed indeed. Do you believe that you will be one of the more outspoken Admins or more conservative? Take Subtank for example, trying to refine the M.O.S. Will you try and do similar things?
Generally, I'm reserved. If I see something that needs to be corrected, that is when I speak up. If I feel that there's something wrong with the way it is set up currently, yes
Last question. As an Admin will you be more concentrated on Code, tidying things up, or a people's admin?
Tidying things up, and being a people's admin. Coding will come in time - as it is, I can look at it and even fix it in some cases (I've fixed a couple of minor errors in templates here), but I'm not much of a code writer. I am good at mediation.
Well, that sums things up. Been a pleasure talking to you, and I wish you good luck in your RfA!
OK, same here and thanks.
Comments