News
:
Archive/12 August 2009/New Multiplayer Medals
From Halopedia, the Halo wiki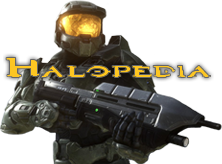 HALOPEDIA NEWS
New Multiplayer Medals

Story by JEA13
August 12th, 2009
Intro
We are on a News Spree yay! Oh, and by saying spree, I remembered: Halo 3: ODST gives us new Spree medals for our Halo 3 adventures! Double YAY!
News
Well, nothing much to be said here. A kind user named Goheels619 made some articles on those new medals I'm talking about, here they are:
Sticky Spree Medal
Hammer Spree Medal
You can see his sources here. He also mentions them on the pages. And as you can see, there are also some medal images --OUT OF THE Hammer Spree AND THE Sticky Spree-- that have never been seen before, and none of them is a 10-spree kill, judging by it's color. So there are probably more new medals, and by considering the fact that the player in the image can not have gotten them all, there are surely more!
Also, make sure that there are some 10-spree kill medals about those (like Vehicular and Sharpshooter), and there may also be new DLC achievements related (highly unlikely). However, with all those new medals which also promote the use of certain weapons and honor players for having them on Bungie.net, along with the satisfaction you can get in Grifball everytime you get a Killtac listening to "Hammer Spree!" as well and a million other fun opportunities, who cares about the achievements!
You stay frosty Halopedia!
Comments
Please keep your comments civil, short (five-word minimum), to the point, and good. Thank you!