News
:
Archive/11 August 2009/SMRC Last Chance
From Halopedia, the Halo wiki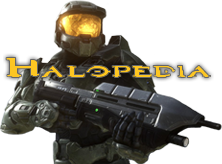 HALOPEDIA NEWS
SMRC Last Chance

Story by JEA13
August 11th, 2009
Intro
Fellow Recon hunters, your easiest chance to get yourself some Recon gets to an end. Make sure you take advantage of the last week remaining if you really want this armor!
News
You all guys remember the Summer Mythic Recon Challenge, the so talked about opportunity by Bungie themselves to help players get themselves Recon. This has been a hard period for Recon hunters, despite the fact that Bungie kindly gave away extremely helpful guides. Those who believed this would be a walk in the park were proven wrong. Recon is not for everyone! Only the bravest Campaign Master will have a chance in this hard competition. Maybe that's you? Time to prove it! This is your last chance!
If you really want Recon, there is one last thing that can get you on the roll before the challenges end. Complete the Ark online on Solo on Mythic Difficulty (Legendary with all skulls turned on, no dying once), record it, and pray to Goddess Luck for a result! Make sure you follow the walkthroughs, or else, say goodbye from the first sniper engagement. Pray your Tank does indeed beat everything, pray that the peeing Brute and his Grunts don't see you, pray that the Chieftain does not activate his Invisibility as he is about to get Firebombed.
Need more info on where to send the clip and anything else? See the Bungie.net article, but only if you are the true Campaign Pro...
Also remember that there is the Recon Rumble, but I do not think that anyone has completed all the challenges...
You stay frosty Halopedia!
Comments
Please keep your comments civil, short (five-word minimum), to the point, and good. Thank you!