Malcolm Thomas-Gustave
From Halopedia, the Halo wiki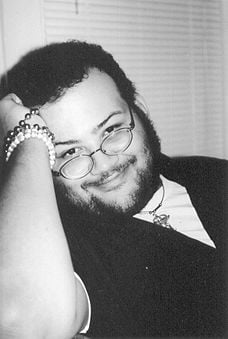 Malcolm Thomas-Gustave is an animator who worked for Blur, the animation company that did the Halo Wars Announcement Trailer.[1]
For the trailer Malcolm did the following[2]:
Spartan - Complete Rig
Elite - Complete Rig
Marine - Complete Rig
Marine Pack - Complete Rig
Warthog (ATV) - Complete Rig
Scorpion (Tank) - Complete Rig
Pelican - Complete Rig
Ghost - Complete Rig
Banshee - Complete Rig
Shortsword - Complete Rig
Weapons - Complete Rig
"I was actually gonna go to school and become a chef but at the last minute changed from that course and now I'm trying to get a job working on movies that I've always loved." -- Malcolm Thomas-Gustave.
Malcolm was born in New Orleans, raised in Kentucky and was inspired to enter the animation field by his love of movies. He almost loves food as much as movies and came close to being a chef.
A graduate of Full Sail's Computer Animation program in Orlando, FL, he starting working in the "biz" when he was hired on Sept 12, 2004 at IKFK.com then on September 26, 2005 he started working for Blur in Venice, CA which is where he did his work on the Halo Wars Trailer.
Sources
[
edit
]
^ "Props to our friends at Blur for bringing it all together and making it really shine." -- Halo Wars FAQ
External links
[
edit
]