News
:
Archive/3 April 09/The Forerunners Explained...coming soon?
From Halopedia, the Halo wiki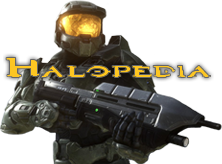 HALOPEDIA NEWS
The Forerunners Explained...coming soon?

Story by CommanderTony
April 3rd, 2009
Intro
While skimming through the HBO forums, I found something very very interesting, and could be related to the Unnamed Halo Novel that is planned to be unveiled this weekend at the Emerald City ComiCon in Seattle, Washington, United States.
Story
A quote from Curtisagency.com states:
"A science fiction icon and winner of the field's highest awards, Greg Bear has signed on to write three Halo novels set in the time of the Forerunners, the creators and builders of the Halos. Almost nothing is known for sure about this ancient race. Worshipped by the Covenant as gods, their engineering relics pepper the galaxy, and their connection to humanity remains unanswered. Devoted fans of both the books and games will finally get to delve deep into the era of these enigmatic beings, and discover for themselves the epic story behind one of the great mysteries of the Halo universe: the complete disappearance of the Forerunners from existence. World publication rights to Tor Books."
— A news statement.
Could this Trilogy perhaps be the product that has been teased on the ECCC 2009 website, with sci-fi icon Greg Bear at the helm?
Currently, as of April 3rd, 2008, Bungie, LLC. nor Microsoft Game Studios has yet to confirm or deny this Forerunner Trilogy.
(UPDATE) Frankie confirmed the Forerunner Trilogy over at the HBO Forums this afternoon, and this is what he had to say:
"It's going to be a trilogy. A connected universe that will remain faithful to the scale and mysteries, while exploring the detail and challenges of a VERY powerful culture. This won't be some skirt-raising exercise in Forerunner populist-ism. Folks know way more about Forerunners than you think, but we're definitely going to respect that strange sense of wonder and awe that Bungie infused from day one. It will be BIG Greg Bear fiction in a faintly familiar place, but one that's full of surprises. Think Eon."
— Frank O'Connor at Halo.Bungie.Org.
(UPDATE) Greg Bear has been confirmed as the author of the next Halo novel, and the first in the Forerunner Trilogy; the first novel has a tentative release date of 2010.
Comments