News
:
Archive/22 June 2009/Halo 3 HUD Desktop
From Halopedia, the Halo wiki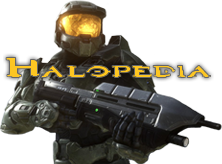 HALOPEDIA NEWS
Halo 3 HUD Desktop

Story by Mcloganator
June 22nd, 2009
Intro
Lifehacker shows us an amazing new way to dress up our computer with this sinfully cool Halo 3 HUD Desktop.
News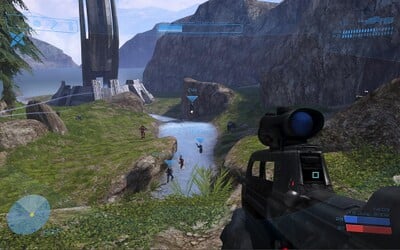 This desktop is an impressive recreation of a first-person view from the popular Halo FPS shooter—with a myriad of system stats and information completely blended into the desktop.
The desktop is created entirely with customized Rainmeter configurations sitting on top of a Halo 3 wallpaper. Here's his overview of the configuration:
Grenades - Each grenade launches a specific application. I currently have them set to, from left to right, Pidgin, Steam, Foobar, and Firefox.
Power Drainer - Opens a Shutdown menu. You can choose Shutdown, Restart, and Sleep
Health Bar - Displays current track progress, with artist and title above it.
Battle Rifle and Ammo Count - Displays current unread message count from Gmail and the Battlerifle opens Gmail.
Ammo Clip - Top clip is download traffic; bottom clip is upload traffic.
Radar - As of now, all this does is download and save an image for the local radar from Weather Underground. I'm currently editing a GIMP script which will automatically crop and edit the picture to display properly upon download. What you see here is the intended look. It also displays the current temperature.
Time and Game Type - Display current time and date.
Blue Score and Red Score - Display current CPU and RAM usage.
Player Callsigns - These behave just like my TweetScanner skin.
Battlerifle Ammo Count - Displays current battery status; it displays 0 in this picture because I'm using my desktop which is not on a battery.
The result is a refreshing, impressively unique desktop. Now, with this custom desktop you can stare glassy eyed and drooling at your monitor for hours at a time, reveling at the majesty and wonder of Halo.
For more detailed info, click here.
You stay frosty Halopedia!
Comments
Please keep your comments civil, short, to the point, and good. Thank you!