News:Archive/2009/Halopedia's Funniest Video of the Week (July 13th to July 20th)
From Halopedia, the Halo wiki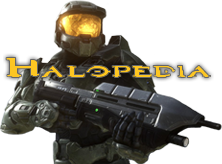 HALOPEDIA NEWS
Halopedia's Funniest Video of the Week (July 13th to July 20th)

Story by CommanderTony
July 20th, 2009
Intro
Welcome all!, to the newest iteration of Halopedia's Funniest Video of the Week.
News
This weeks award goes to YouTube's Greg and Lou. I know it's not Christmas time yet, and this maybe old to a lot of you. Though I thought for those who haven't seen it, i'd "re-gift" it to you!




So now I give you, the video(s) for the week of June 13th to July 20th. Enjoy and I hope you like it.




MATURE CONTENT

NOT SAFE FOR WORK
CONTENTS WILL MAKE YOU LAUGH LIKE FREAKING CRAZY
I STRESS THAT IT IS NOT SAFE FOR WORK AND CHILDREN

YOU HAVE BEEN WARNED




Please, submit videos for next's weeks HFVotH awards!



You stay frosty Halopedia!
Comments
Please keep your comments civil, short (five-word minimum), to the point, and good. Thank you!