News:Archive/18 June 2009/Another fine day in the Corps!
From Halopedia, the Halo wiki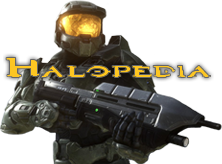 HALOPEDIA NEWS
Another fine day in the Corps!

Story by CommanderTony
June 18th, 2009
Intro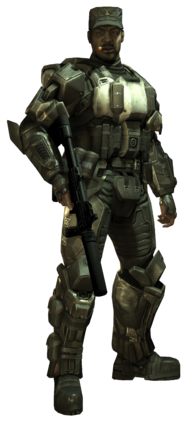 "All right, sweethearts, what are you waiting for? Breakfast in bed? Another glorious day in the Corps! A day in the Marine Corps is like a day on the farm. Every meal's a banquet! Every paycheck a fortune! Every formation a parade! I LOVE the Corps!"
— Gunnery Sergeant Al Apone.
Might not be a Halo quote, though it is the fraternal father to the man below!
News
"Sergeant Avery Junior Johnson is a tough as nails career Marine that has been in more life or death battles than you've had hot meals. He has survived more infectious Flood outbreaks, greased more Covenant bad guys, and kicked more ass than any other twenty soldiers. And now you get to walk a mile in his shoes."
— Bungie.net on SgtMaj Avery Johnson.
Well, some of our dreams [a portion of it] have actually come true. On September 22nd, 2009, Marines (kinda cheesy, but we're all UNSC Marines at heart, OOHRAH!) from around the Halo nation will be able to play as SgtMaj Avery J. Johnson in the upcoming and newest installment in the franchise, Halo 3: ODST, in its brand new "Firefight" mode.
Re-issued with the all-black Pressurized Battle Armor made famous by the Orbital Drop Shock Troopers, the M7S Caseless Submachine Gun, and a black cover to replace the olive drab one seen throughout the series, Johnson will be reborn in a new game with a new style.
Available only from a select number of retailers in the United States, Canada, and Europe, Johnson's character should definitely be the hot collectors item for everyone purchasing the game.
To see where you can pre-order and get Johnson, in addition to three brand new screenshots featuring him, check out Bungie.net's article here.
You stay frosty Halopedia!
Comments
Please keep your comments civil, short (five-word minimum), to the point, and good. Thank you!