News:Archive/15 September 2009/New Halo 3: ODST ViDOC "Terra Incognita"
From Halopedia, the Halo wiki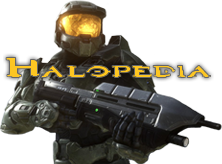 HALOPEDIA NEWS
New Halo: ODST ViDoc "Terra Incognita"

Story by Spirit-of-HALO
September 15, 2009
Intro
A Covenant warship dominates the sky over New Mombasa. The evacuated city burns below. You are an ODST, one of the few soldiers ready and willing to drop in and put up a fight. But before you head feet first into the city and experience Halo from a fresh perspective, get an inside look at the creative process behind Halo 3: ODST straight from the strike team at Bungie that got the job done. To complete their mission, they had to explore some dark and uncharted territory of their own. Download this VIDOC and get briefed on the vision, technology and tactics it took to bring the city of New Mombasa and Halo 3: ODST to life. -Bungie.net
News
Our long-awaited ViDoc of Halo 3: ODST has been released by the public for viewing. Like all other video news updates, I'll just provide the link to the ViDoc. Remember, to reserve you're copy of ODST now to participate in the Halo: Reach Beta and have Sgt. Johnson for Firefight. Comes out in one week on this day, so mark you're calendar folks.
You stay frosty Halopedia!
Comments
Please keep your comments civil, short (five-word minimum), to the point, and good. Thank you!