News
:
Archive/10 June 2009/Helljumper Preview and Halopedians in ODST
From Halopedia, the Halo wiki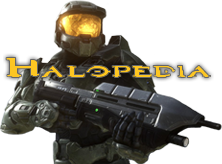 HALOPEDIA NEWS
Helljumper Preview and Halopedians in ODST

Story by CommanderTony
June 10th, 2009
Intro
Today, we get a very special treat from our good friends over at Marvel, with a five-page preview of Helljumper #1; along with a parody from your's truly!
News
Like I stated above, Marvel was kind enough to grace the Halo Nation with five brand-spanking-new preview pages of the upcoming Halo: Helljumper comic, due to launch on Wednesday, July 22nd.
"When the colony planet Ariel sends out a mysterious distress signal, it's up to the UNSC's elite, highly skilled special-ops Marines, the Orbital Drop Shock Troopers from the 105th, to find out what's happening. Also known as ODSTs or "Helljumpers", these soldiers are some of the toughest in the galaxy…and some of the roughest as well. When the distress signal comes, two Helljumpers will find themselves at the center of the mystery on Ariel, and before it's solved, they'll have to put their friendship—and their lives—on the line."
— Official Marvel Summary
And here's what you've been waiting for: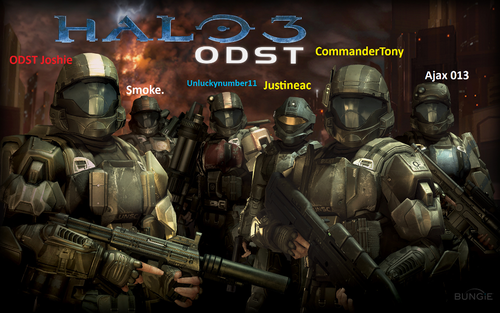 Along with that, I made this for Halopedia in particular, a parody of Halo 3: ODST cast members as Halopedians. Click the picture to find out why each user is that particular character!
"I've been wanting to do a Halo-centric Parody for a while now, seemed kinda right you know, being on some sort of "Halo Wikia". Wild Idea that is XD. Anyways, not much thought was REALLY put into this picture and parody when I made it a few days ago. Why you ask? Because The Squad and #Halopedia did all the work for me.
In my opinion, this parody fits each member exceptionally well, and i'm really proud of it (despite the three minutes it took to make it). And well, I hope you like it too!"
— CommanderTony
Comments
Please keep your comments civil, short (five-word minimum), to the point, and good. Thank you!