News
:
Archive/7 July 2009/Bungie Day '09: When do they play!?
From Halopedia, the Halo wiki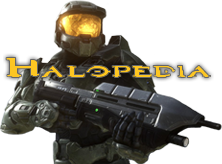 HALOPEDIA NEWS
Bungie Day '09: When do they play!?

Story by CommanderTony
July 7th, 2009
Intro
Our favorite game developer will be fighting against us on the most holiest of days in the community, Bungie Day! July 7th marks the tremendous occasion where we celebrate Bungie for their hard work and their obsession with "7".
News
Since I rather be off trying to get some shiny new Recon Armor by beating some Bungie folk at their own game, i'll just give you a simple quote to look at and a link to see who you can be fighting, and when!
"Whaddaya know, tomorrow is Bungie Day. Came up fast didn't it? How the time flies.
Since you're so stinkin' awesome, we're planning on packing Bungie.net with a whole pile of great content for you to check out tomorrow. Maybe (just maybe) we'll have some brand-new screenshots of some stuff you've never seen, another puzzling way for you to win Recon, a battle-tested beta feature becoming publicly available, and some sonorous words to cast your way. You should definitely Stay Tuned.
On the Halo 3 front, we've got a whole mess of Bungie employees signed up to square off against you in the Bungie Vs. The World Playlist. We've filled the 24-hour hopper with community-crafted maps and set it to go live tomorrow at the wee hour of 1:00AM PDT. Set your alarm clock - if you're wide awake and physical and find yourself facing down four flaming heads in the lobby tomorrow, you'll want to buck up and play your best because Recon armor will be on the line. Pull out a victory against one of our four-player teams and you'll be one of the few that gets to rock Recon before Halo 3: ODST ships in September."
— Bungie.net
To see more, click this link to Bungie.net here! Enjoy!
You stay frosty Halopedia!
Comments
Please keep your comments civil, short (five-word minimum), to the point, and good. Thank you!