News
:
Archive/23 June 2009/Summer Dangers for Halopedia
From Halopedia, the Halo wiki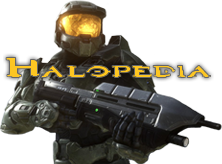 HALOPEDIA NEWS
Summer Dangers for Halopedia

Story by Kougermasters
June 19th, 2009
Intro
Summer is a time of happiness, of frolicking in the flowers, and swimming in the river. Summer is the time animals raise their young and prepare them for
life in the wild. It is a peaceful, hot, calm time. At Halopedia, however, summer, like all major times of holiday, is a terrible and dangerous time.
News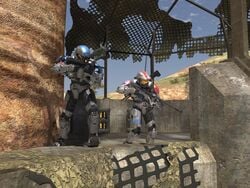 Every day Halopedians are editing Halopedia, waiting for new info from Bungie, reading the Halopedia news, and fighting vandals. It's normal procedure.
When the major holidays hit (winter break, spring break, etc.), that's when every young person gets off school temporarily... however, the vandals, trolls, and point-whores don't stay nearly long enough and are not numerous enough to cause too much trouble. Their bad edits are reverted by our excellent Admin and Rollback teams, and everyone goes back to their lives.
In Summer, however, it gets a little more complicated. Two months is a long time to wreack havoc on a wiki, and by the end of July, many admins and Rollbackers get tired of it. Let's put it this way: Summer is so terrible that the rest of the year is practically preparation for it! Spring and Winter are the time for the training of new admins and rollbackers. Summer is the ultimate test.
Remember, if you see a vandalism edit, press the undo button, and quickly tell an administrator. Don't talk to the vandal.
Now, Summer is also a time of excellent new users who come here and immediately edit. Eventually, they make friends, go up the ranks, and become Rollbackers, then eventually administrators--- No, just kidding. Not about the friends, ranks, edits, Rollbacker part, but compared to the amount of registered users, only about 0.004% are admins. Most users just come here, make an account, and leave. Beware: those watching the recent changes, site scout, and anti-vandalism IRC channel, they will be flooded with "New User" edits. Also, Wikia edits welcoming new users may clog the recent changes.
That's pretty much it, so take care, edit, and most important, have fun playing Halo this summer!!
Comments
Please keep your comments civil, short, to the point, and good. Thank you!