News
:
Archive/22 May 2009/ODST at E3 2009?
From Halopedia, the Halo wiki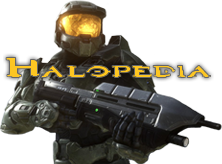 HALOPEDIA NEWS
ODST at E3 2009?

Story by CommanderTony
May 22nd, 2009
Intro
Tonight's Bungie Weekly Update could shed some light on why we haven't been getting much Halo 3: ODST information lately, and when we could possibly be seeing some!
News
From Bungie.net:
"No meandering wordplay about the meaning of time or the results of our science projects in the opening of the update this week. Today, we're all business. And while we know you really want to read all about Halo 3: ODST, and that another week without any new information or even a meager progress report might feel like a kick right in the eye socket, trust us, we feel your pain.
That said, the proverbial gag order is going to get lifted soon. It might even coincide with a certain electronic expo slated to kick off in the very near future. While we can't get into the details of what, if anything, we'll be putting on public display, we can say that we're sending a small but agile strike force into the field. Keep your eyes to the skies."
— Urk
Could this mean that we'll be seeing something, whether that's a new trailer, gameplay demonstration, or even a public demo for fans? Well I guess we'll just have to wait and see. Hopefully Microsoft Game Studios doesn't push Bungie to the curb like they did last year with ODST. Microsoft's E3 2009 Press Conference is slated for Monday, June 1st, at 10:30am Pacific.
To check out this week's Bungie update, read more here...
For more information on E3 2009 and how you an keep to date on the most highly anticipated games, check out the Official E3 Expo site, GameSpot's E3 coverage, and G4TV's E3 coverage.
Comments