News
:
Archive/19 August 2009/Bungie previews Citadel
From Halopedia, the Halo wiki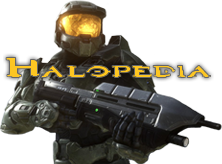 HALOPEDIA NEWS
Bungie previews Citadel

Story by CommanderTony
August 19th, 2009
Intro
An in-depth look at Citadel, a new level in the second Mythic Map Pack.
News
"Last week we unleashed a media blitz focused on the exclusive Halo 3 multiplayer maps included with Halo 3: ODST. Today we're lifting the lid on Citadel with a little guided tour with designer Lars Bakken, artist Blake Low, and art director Justin Hayward pointing out the areas of interest. If you already had a good, long look but still want to know more, you've come to the right place."
— urk
Check out four new screenshots and an interview with some of the people who worked on this beautiful new map on Bungie.net here!
You stay frosty Halopedia!
Comments
Please keep your comments civil, short (five-word minimum), to the point, and good. Thank you!