News
:
Archive/17 July 2009/Helljumper One out on Wednesday
From Halopedia, the Halo wiki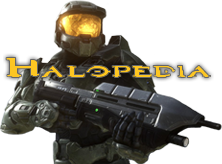 HALOPEDIA NEWS
Helljumper One out on Wednesday

Story by CommanderTony
July 17th, 2009
Intro
The prequel series to the prequel of Halo 3 begins dropping into comic book ships this Wednesday!
News
"NEW STORY! NEW CREATIVE TEAM! Comics legend Peter David and up-and-coming artist Eric Nguyen bring a whole new HALO story to life! When the colony planet Ariel sends out a mysterious distress signal, it's up to the UNSC's elite, highly skilled special-ops Marines, the Orbital Drop Shock Troopers from the 105th, to find out what's happening. Also known as ODSTs or "Helljumpers", these soldiers are some of the toughest in the galaxy...and some of the roughest as well. When the distress signal comes, two Helljumpers will find themselves at the center of the mystery on Ariel, and before it's solved, they'll have to put their friendship-and their lives-on the line..."
— Official Marvel Summary
Wednesday, July 22nd will mark the day when Halo: Helljumper, the second comic book series set in the Halo universe, is released to the world with the premiere of Helljumper #1. This new series focuses around a squad of Orbital Drop Shock Troopers, on an assault on the Human colony of Ariel. Featuring characters such as Cpl. Taylor "Dutch" Miles and LCpl. Kojo "Romeo" Agu, this new series will be set to be a great success over the next coming months, up 'til the launch of Halo 3: ODST.
To celebrate this comic's release, Marvel has given us some more previews, including a cameo of a legendary hero. Enjoy!
You stay frosty Halopedia!
Comments
Please keep your comments civil, short (five-word minimum), to the point, and good. Thank you!