News
:
Archive/12 August 2009/1UP Mythic Map Pack 2 preview
From Halopedia, the Halo wiki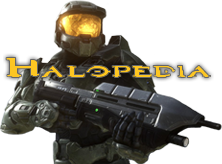 HALOPEDIA NEWS
1UP Mythic Map Pack 2 preview

Story by CommanderTony
August 12th, 2009
Intro
1UP has three new HD videos detailing the new maps of the second Mythic Map Pack, included with Halo 3: ODST.
News
Well, there's nothing really to say here, since your all just wanting to watch the videos.
So thanks for reading and enjoy these new videos here!
You stay frosty Halopedia!
Comments
Please keep your comments civil, short (five-word minimum), to the point, and good. Thank you!