News:Archive/12 August 2009/1UP Mythic Map Pack 2 preview
From Halopedia, the Halo wiki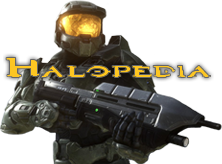 HALOPEDIA NEWS
1UP Mythic Map Pack 2 preview

Story by CommanderTony
August 12th, 2009
1UP has three new HD videos detailing the new maps of the second Mythic Map Pack, included with Halo 3: ODST.
Well, there's nothing really to say here, since your all just wanting to watch the videos.
So thanks for reading and enjoy these new videos here!
You stay frosty Halopedia!
Comments
[
edit
]
Please keep your comments civil, short (five-word minimum), to the point, and good. Thank you!