News:Archive/2 November 2009/Waypoint schedule for the week of November 1st, 2009
From Halopedia, the Halo wiki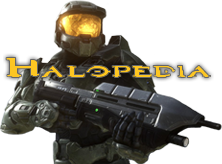 HALOPEDIA NEWS
Waypoint schedule for the week of November 1st, 2009

Story by CommanderTony
November 2nd, 2009
Intro
Check out this week's schedule for Halo Waypoint
News

Courtesy of 343 Industries' Community Manager, Justin Korthof:
Monday:
Tuesday:
IGN - Halo in Five Minutes
Wednesday:
Community Screenshots: Halo 3 ODST - Firefight
Thursday:
Intro to Halo Legends: Get your first peek behind the scenes at the development of Halo Legends, and check out the trailer for "The Babysitter".
Welcome to Waypoint: We're rolling out the red carpet to give you an overview of everything you can expect from Halo Waypoint.
Friday:
Prima Strategy: Top Ten Firefight Tactics
Saturday:
Halo Legends: "The Babysitter" – available to watch for free on Saturday only! Also check out our exclusive sketchbook and episode guide for "The Babysitter"!
Sunday:
Inside the Fiction: Featuring Say My Name and the NMPD Pelican from Halo 3: ODST.
You stay frosty Halopedia!
Comments
Please keep your comments civil, short (five-word minimum), to the point, and good. Thank you!